Horseradish Processing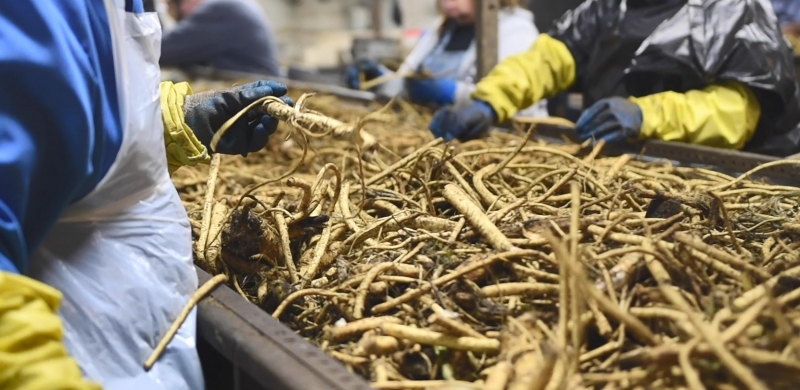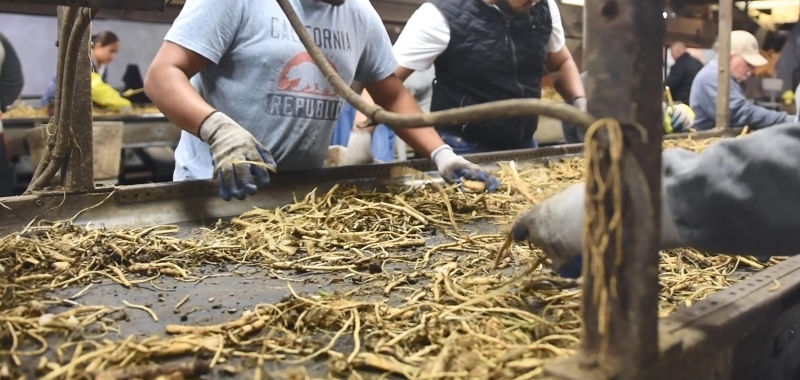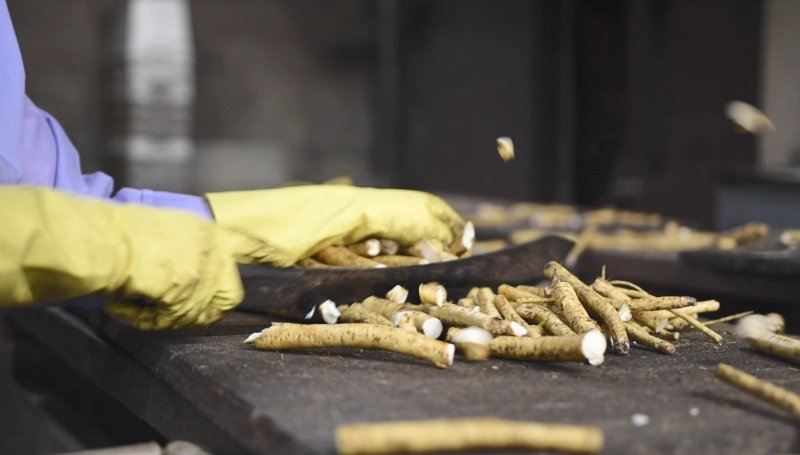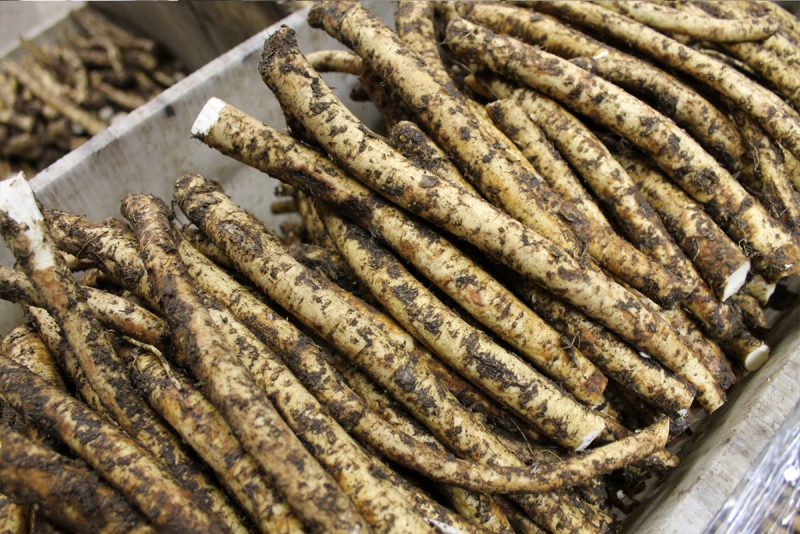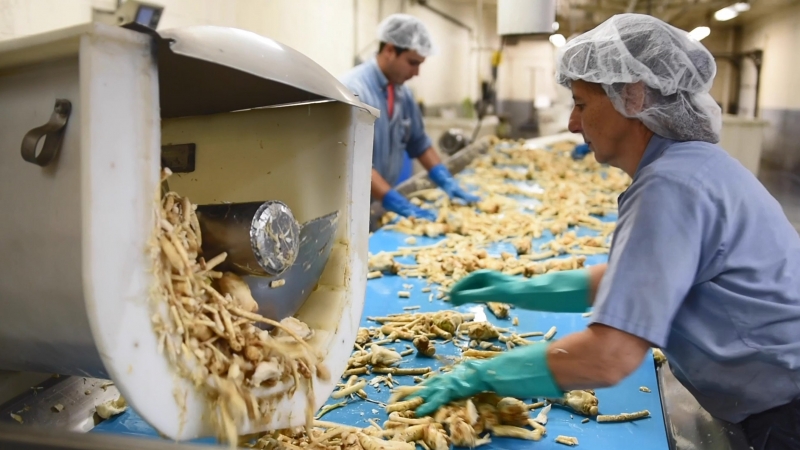 Horseradish roots are removed from cold storage only as they are needed to fill product orders. The roots are washed and then inspected for blemishes which are cut out by hand.
The inspected roots are rinsed again, weighed, and placed into a cooler until processed into the finished product. Horseradish is typically ground and mixed with vinegar and a small amount of salt as natural preservatives. Other ingredients such as cream, beets, tomato paste, and mustard may be added to make a variety of horseradish sauces and products.
Silver Spring Prepared, Cream Style, Cranberry and Beet Horseradish, Seafood Cocktail Sauce and Tartar Sauce are all packed in glass and refrigerated immediately after processing to preserve maximum flavor and freshness. Silver Spring Specialty Sauce and Mustards packed in convenient clear plastic squeeze bottles can be shipped and sold without refrigeration.
To keep horseradish Hot you must keep it Cold! Silver Spring Foods supplements its use of refrigerated common carriers with its own fleet of refrigerated trucks to ensure that all its products reach customers promptly and with maximum retention of flavor and quality.
Silver Spring products are sold through specialty retail and food service distributors to fine grocers and restaurants throughout the country . Look for our horseradish products in the refrigerated section of your local store or contact us to order product directly.